Sell More Digital Products, Online Training and Coaching Services while Eliminating Technology Headaches!
Selling and Delivering Your Digital Products with Data Driven Marketing and Technology Solutions
Optimize your online assets to capture more leads and increase lifetime customer value.
Integrate your sales and delivery system to improve predictability and free up valuable time.
"Since working with Pol, the volume of customers we serve on a weekly basis has already doubled and working on tripling. With automation of our systems, we now have space for infinite growth"
Emily Harrison, Founder of The Akashic Academy
A few words from our clients in the online training and coaching space...
"I have been working with Pol and The Digital Navigator for about a year now, and not only does Pol and his team cover all of the technical parts of my business, from my website, to my email autoresponder, chatbots, pay links, and more, but Pol is also a marketing genius"
Elysia Hartzell, Founder of Sacred Soul Alignment Certification
"Pol's skillset has significantly increased the speed and security of our company's website and increased our sales.
His knowledge of marketing design and expertise to implement business strategies has been a tremendous advantage for our business."
Jim Traister
CEO/Founder
"Pol has helped to streamline our operations in a way that made sense for us. TDN has easily saved us 5-10 hours a week.
Simply put, Pol is a maverick when it comes to understanding the mechanics of your business."
Calvin Witcher
Calvin Witcher Ministries
Crystal clear launch plan
"I'm a marketer and business strategist, yet I struggle with my own stuff because I'm just too close to it.
Before working with Pol I was swimming in circles with a new launch. I now have a crystal clear plan."
Ali Walter
Founder of Lumentri
Free Sales Funnel Templates Pack
Save time... Fillable PDF templates with examples you can copy!

Convert visitors into clients with the Short Sales Funnel Example


Save money with carefully planned assets to increase conversion numbers with the Long Sales Funnel Example


Avoid broken funnels and wasted resources by mapping out your funnels with our short and long funnel templates


Reduce complexity of your systems and sell more with our weekly tips and offers to convert more clients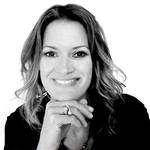 "I've been wanting better website data to make more strategic decisions in my online coaching business. Pol got us all set up and more. I wasn't expecting to also get clarity on how to improve my blog - but I did - a sweet bonus!"
Benay Dior, Managing Director of Universal Coaching Systems
Perfect Blend of Marketing and Technology for Your Online Business
There's another way of selling digital products, online training and coaching which gives you more predictable results and doesn't involve hours of agony in front of a screen.
We understand that business is about people, real living breathing human beings. Our clients say that we care deeply about the success of their business as if it were our own. As your strategic partner we will prioritize our relationship, communication and flexibility.
Pol Cousineau, CPA Auditor (Quebec), is the President of The Digital Navigator and he helps growing digital product, online training and coaching businesses develop profit generating assets through digital marketing strategies and eliminating technology headaches.
Jim Traister, is the Director of Customer Success and Regional Growth at The Digital Navigator and he helps ensure a best-in-class experience exists for our clients.
He previously spent sixteen years mostly in operations and then ran a Hotel & Restaurant College Program before moving into the Digital industry in 2010.
Increase traffic and engagement to generate more leads
Generate sales with data-driven marketing campaigns
Save time, frustration and wasted dollars from keeping up with marketing technology
At The Digital Navigator, we do this through a unique system, our 4-Part The Digital Navigator Method, which strategically helps low to mid six-figures like yours...
Reach IMMEDIATE Targeted Leads with Facebook Advertising
Convert MORE Clients with a self-hosted Technology Platform and Sales System
OPTIMIZE Sales with Accurate Analytics
Grow ORGANICALLY with Search Engine Optimization (SEO)
"My #1 goal is to exceed your expectations."
Pol Cousineau, CPA Auditor (Quebec)
"The only reason to spend money online is to build relationships that drive sales."
Jim Traister, Director of Customer Success and Regional Growth